Saptamana aceasta muzicienii au invadat ultimele campanii de moda cu Jimmy Paige pentru John Varvatos si Beck pentru Saint Laurent. Mai puteti citi si interviuri cu Christopher Bailey, Jenna Lyons si Naomi Campbell.
1. La pranz cu FT, Christopher Bailey vorbeste despre relatia sa si a brandului pe care-l regizeaza cu tehnologia. Burberry a fost aclamat de mai multe ori ca fiind cel mai conectat digital brand, una dintre consecinte fiind ca pare mult mai aproape de public. Cititi cum afecteaza asta strategia lui Bailey si restul interviului pe FT.
2. Jimmy Paige devine model pentru John Varvatos, aflam de pe Telegraph. Intr-o serie de portrete intitulate The Master & The Young Guitar Slinger,  legenda Led Zeppelin pozeaza alaturi de Gary Clark Jr, chitarist texan cu un viitor promitator.
3.  Cameleonica Raquel Zimmerman este Regina Mama, acoperita de miere, in noua campanie Alexander McQueen. Vazut pe Fashion Gone Rogue.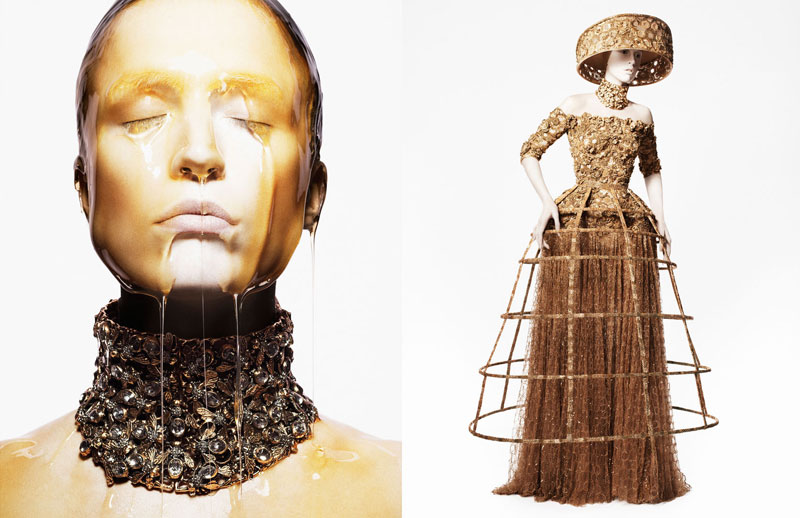 4. Jenna Lyons este femeia care imbraca America, dupa cum citim pe NYTimes. Creative directorul de la J. Crew, cunoscuta si pentru stilul personal, a avut un an plin de premii si publicitate, ce poate fi coplesitor pentru un fost copil retras.
5. Beck este departe de a fi un Loser, mai aproape de un superstar excentric, in ultima campanie Saint Laurent fotografiata de Hedi Slimane. Vedeti restul imaginilor pe Fashionista.
(foto: Fashionista)
6. Victoria Beckham ne tine in suspans cu mici video-uri ce ne pregatesc pentru lansarea site-ului ei de e-commerce, aflam de pe Harper's BAZAAR.
[youtube 2_8pZ34uJIo 600]
7. Naomi Campbell se pregateste sa lanseze un nou show, The Face in care ea, alaturi de Karolina Kurkova si Coco Rocha, vor ajuta modele la inceput de drum sa se lanseze. Cititi un interviu despre cum a fost experienta filmarilor si a noului concept pe Modelinia.
(foto: Naomi Campbell)