Cititi ce se mai intampla in lumea modei: Raf Simons si Adidas au creat un pantof sport, Bar Refaeli vorbeste de planurile pentru noul an, PPR cumpara Christopher Kane si altele.
1. Bar Refaeli a avut un an plin de realizari, cu o linie de lenjerie la activ, numarul unu in top 100 Maxim, iar acum urmeaza o reclama in ravnitul Super Bowl. Aflati mai multe despre Bar Refaeli din interviul Modelinia.
(foto: Indulgy)
2. Raf Simons a creat un pantof sport , in colaborare cu Adidas, care a debutat in show-ul menswear din Paris, saptamana trecuta. Aflat de pe NYMag.
(foto: NYMag)
3. Arizona Muse straluceste printre petale, in noua campania de primavara pentru Nina Ricci. Inez van Lamsweerde si Vinoodh Matadin au fost in spatele lentilei. De pe Fashion Gone Rogue.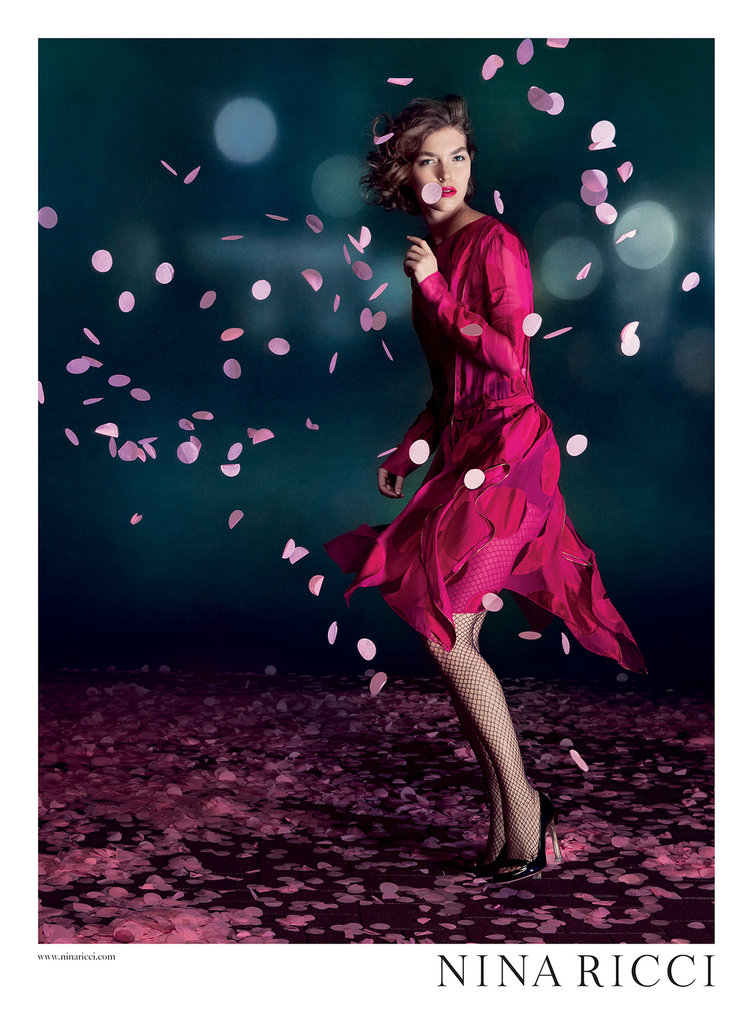 (foto: Fashion Gone Rogue)
4. François-Henri Pinault de la PPR a cumparat 51% din Christopher Kane, ceea ce inseamna multe pentru brandul englezesc lansat acum cativa ani. Kane  a renuntat recent la colaborarea cu Versus, Versace, pentru a se concentra mai mult asupra liniei sale. Sub umbrela PPR, Christopher Kane se asociaza cu branduri ca Stella McCartney, Alexander McQueen, Saint Laurent, Gucci si Balenciaga. Citit pe Telegraph.
(foto: London Fashion Week)
5. Drew Barrymore si-a lansat propria linie de make up, Flower, in cadrul lantului Walmart. Drew e adepta personalitatii, asa ca ne incurajeaza sa ne distram mai mult, pentru ea, fericirea e cel mai bun tratament de frumusete. Cititi despre inspiratia ei pentru linia de cosmetice pe Into The Gloss.
(foto: ITG)
6. A aparut campania de primavara pentru Balenciaga, in care este fotografiata ultima colectie a lui Nicolas Ghesquière. Steven Meisel a fost cel care a surprins toate piesele cheie cu jocul de volum si atitudine necesar.
(foto: The Northern Light)
7. Rihanna, vedeta BAZAAR, intra in lumea modei printr-o colaborare cu River Island, si isi va debuta colectia in cadrul London Fashion Week, pe 15 februarie. Un preview lansat prin social media alaturi de Bambi Northwood-Blyth, Jourdan Dunn si Ataui Dengaflam, ne arata ca grunge luxe este directia Rihannei. Aflat de pe Harper's BAZAAR Australia.
(foto: Harper's BAZAAR)